So now that I've taken my sewing machine out of the box and gotten past my ridiculous fear of learning to sew, I figured I might as well put my new found skills to use. I seem to have a million pillows around that don't go with anything in the new house, so pillow covers were the first project on my list.
I knew I wanted to do an envelope pillow cover so they could easily be removed and washed. After searching Pinterest, I found
this
tutorial from Candace at Sparkle Power. It seemed easy enough (even for my novice sewing skills!), so I gave it a try and came up with these pillows for my boy's bedroom:
I'm pretty darn impressed with myself for never having sewn a thing in my life! So for all you ladies (and gents!) who have never touched a sewing machine, I'm here to tell you that you CAN do this! I'm proof!
Here's how:
Start by measuring your pillow. I used one we already had, but you can also find pillow forms fairly cheap in many stores.
You'll need one piece of fabric for the front and two pieces of fabric to cover the back. I chose to use two different fabrics, one patterned and one solid.
Cut your front piece to the exact measurement of your pillow. I find that using the exact measurement creates a nice, plump pillow.
From your backing fabric, cut two pieces that are the same length as your front piece, but 4 inches shorter in the width. For example, my pillow measured 18 x 18 inches. So I cut my front fabric to 18 x 18 inches and backing fabric to 18 x 14 inches. (If your pillow is larger, you will want to come in more than 4 inches. Eyeball your measurements so the back pieces overlap by about 2 inches when hemmed. See below how the pieces should overlap.)
Create a hem on one of the long sides of your back pieces by folding the fabric over towards the back about 1/2 inch and pressing with an iron.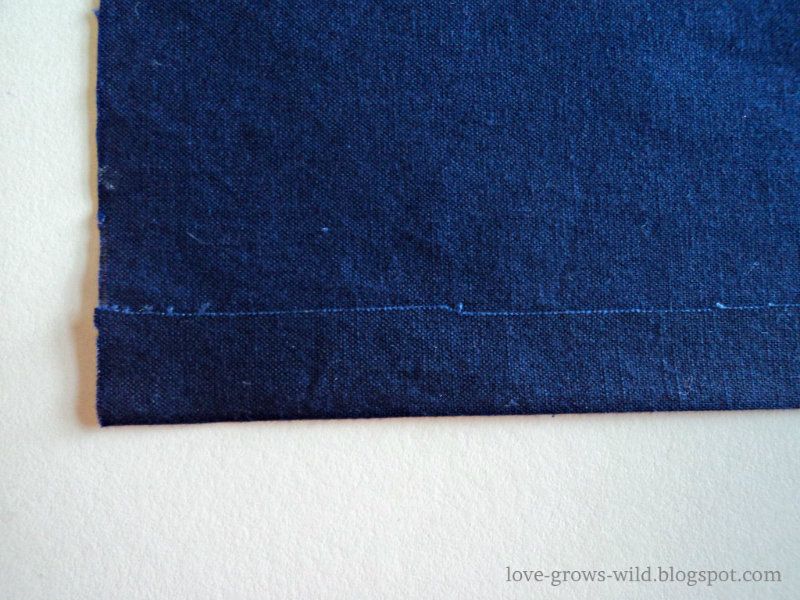 Fold your fabric over another 1/2 inch towards the back, iron, and pin in place.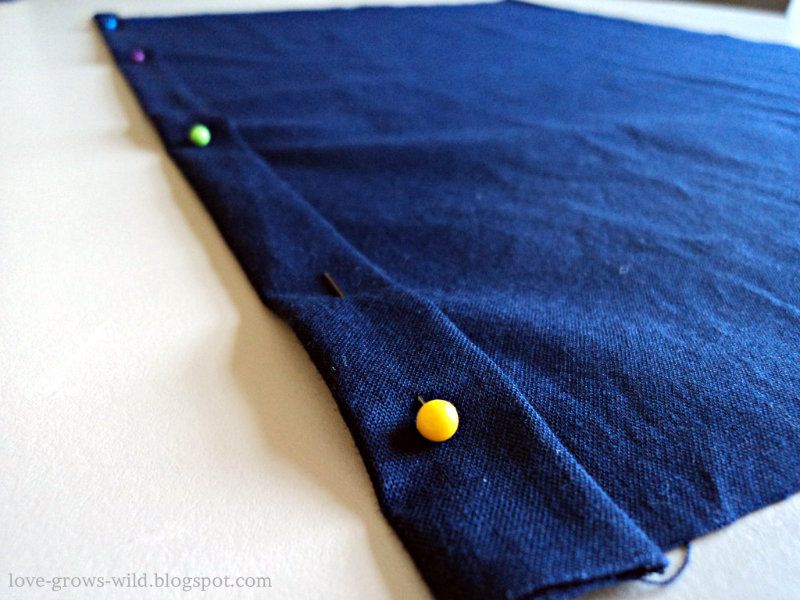 Sew along the fold with a straight stitch and repeat the hem with the other back piece. In the photo below you will see what the hem should look like from the front (on the left) and the back (on the right).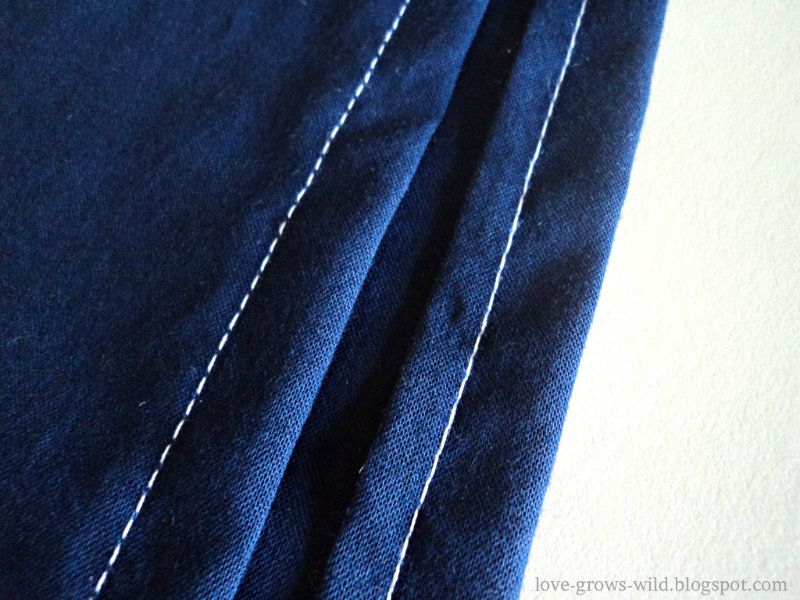 Now you can assemble the pillow cover. Lay your front fabric face up on the table, and place one backing piece on top, face down, so the right side of the fabrics are together. Line up the raw edge of your back piece with the left edge of your front piece. The hem should be in the middle.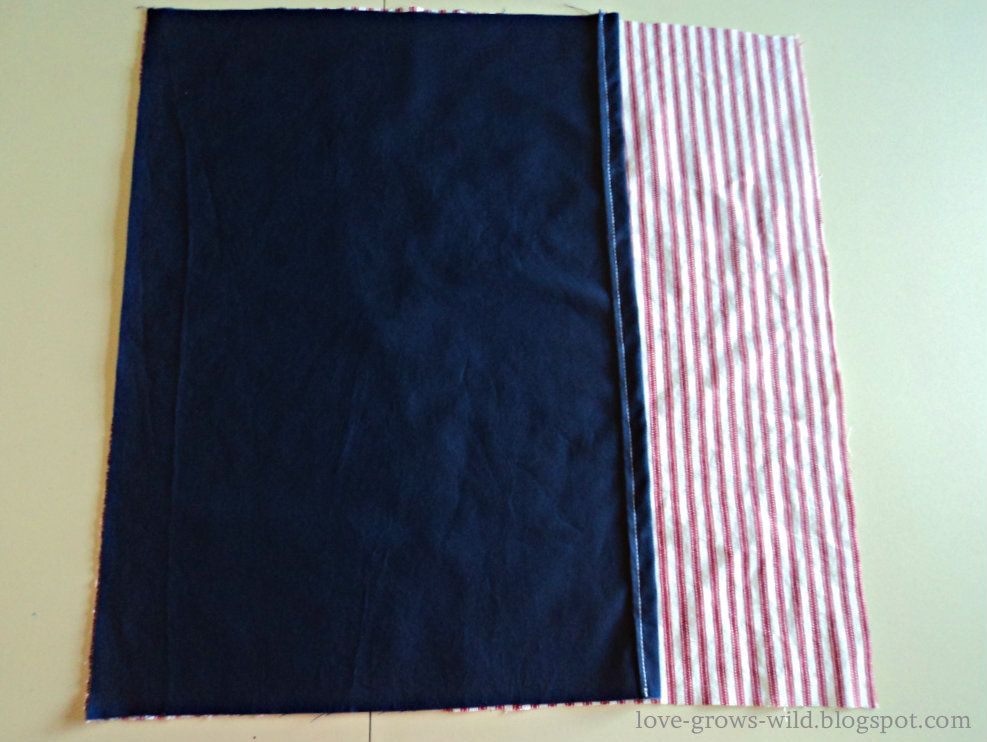 Now lay your second backing piece on top, aligning the raw edge with the right edge of your front fabric. The hemmed edges should overlap in the middle. Pin the edges in place.
Sew all the way around the four edges using a 1/2" seam allowance.
Trim off the corners of your pillow cover, taking caution not to cut into your stitches.
Turn your pillow cover right side out and push the corners out with a blunt object like a pencil eraser. Now you're ready to fill it with your pillow!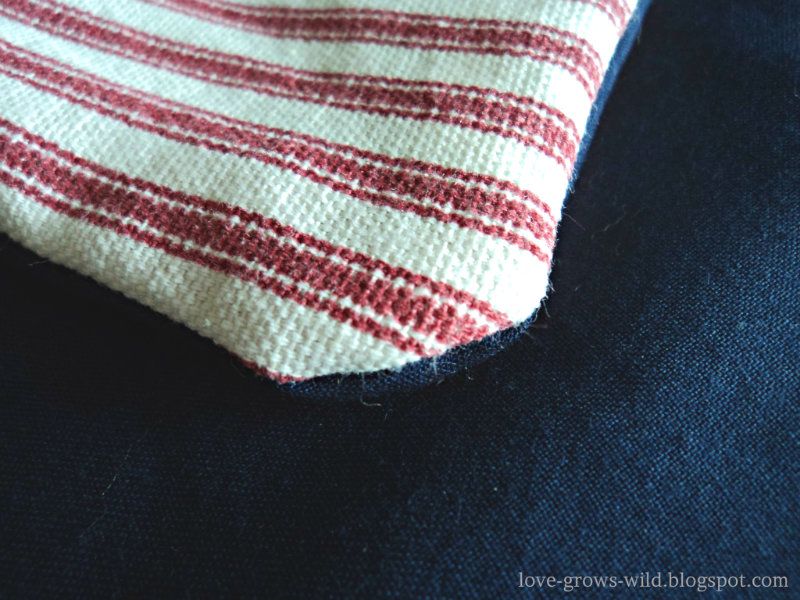 These envelope pillow covers were a cinch to make! They are super easy to remove and throw in the wash and stay in place nicely on the pillow.
I promise you, if I can make this...
ANYONE
can!
So go grab some fabric and give an instant update to your room with new pillow covers!